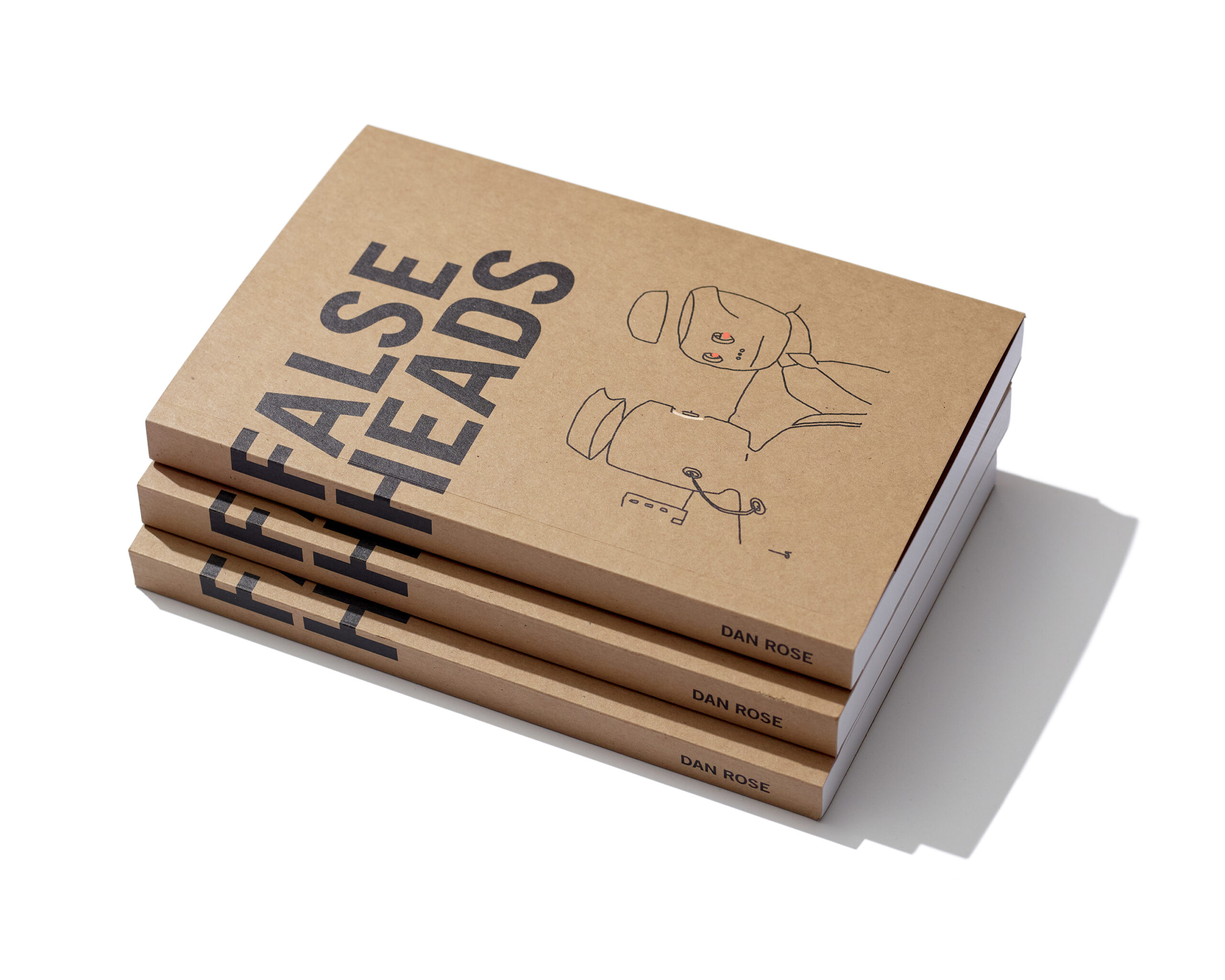 DAN ROSE FALSE HEADS
book design | client: Pure Theory Publishing | 266 pages
This limited-edition book is the third in a series. Its purpose is to bring a gallery of 140 drawings to the reader since Covid-19 has disallowed in-person viewing. The theme of the drawings is the communication between AI robots and humans.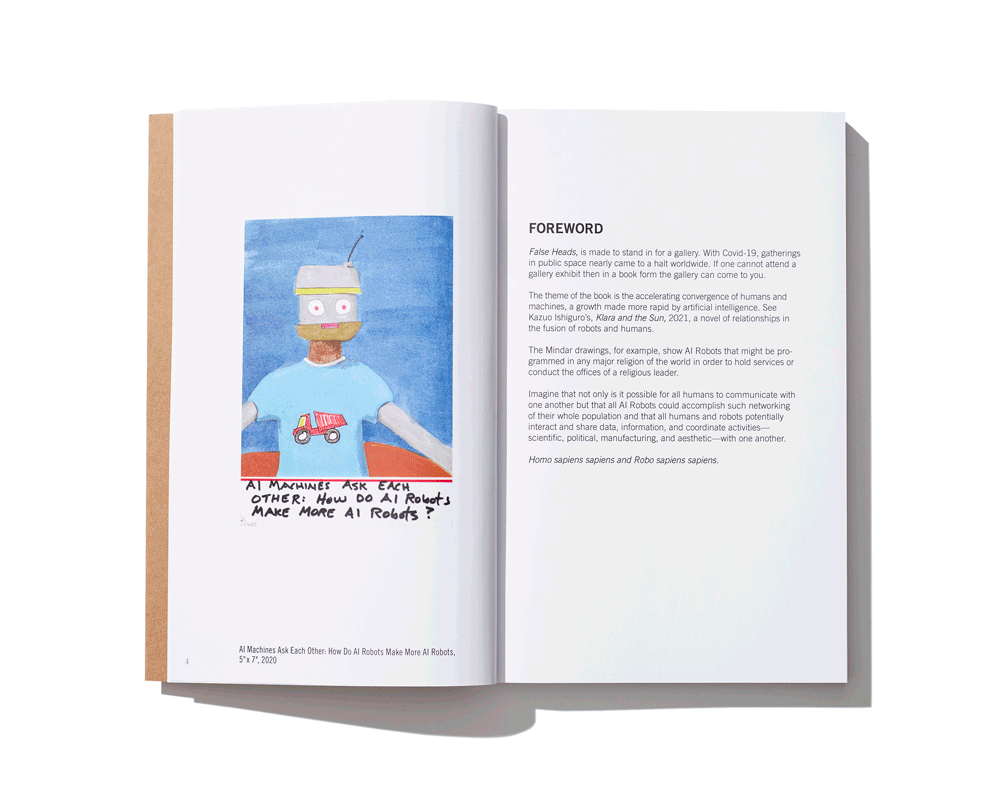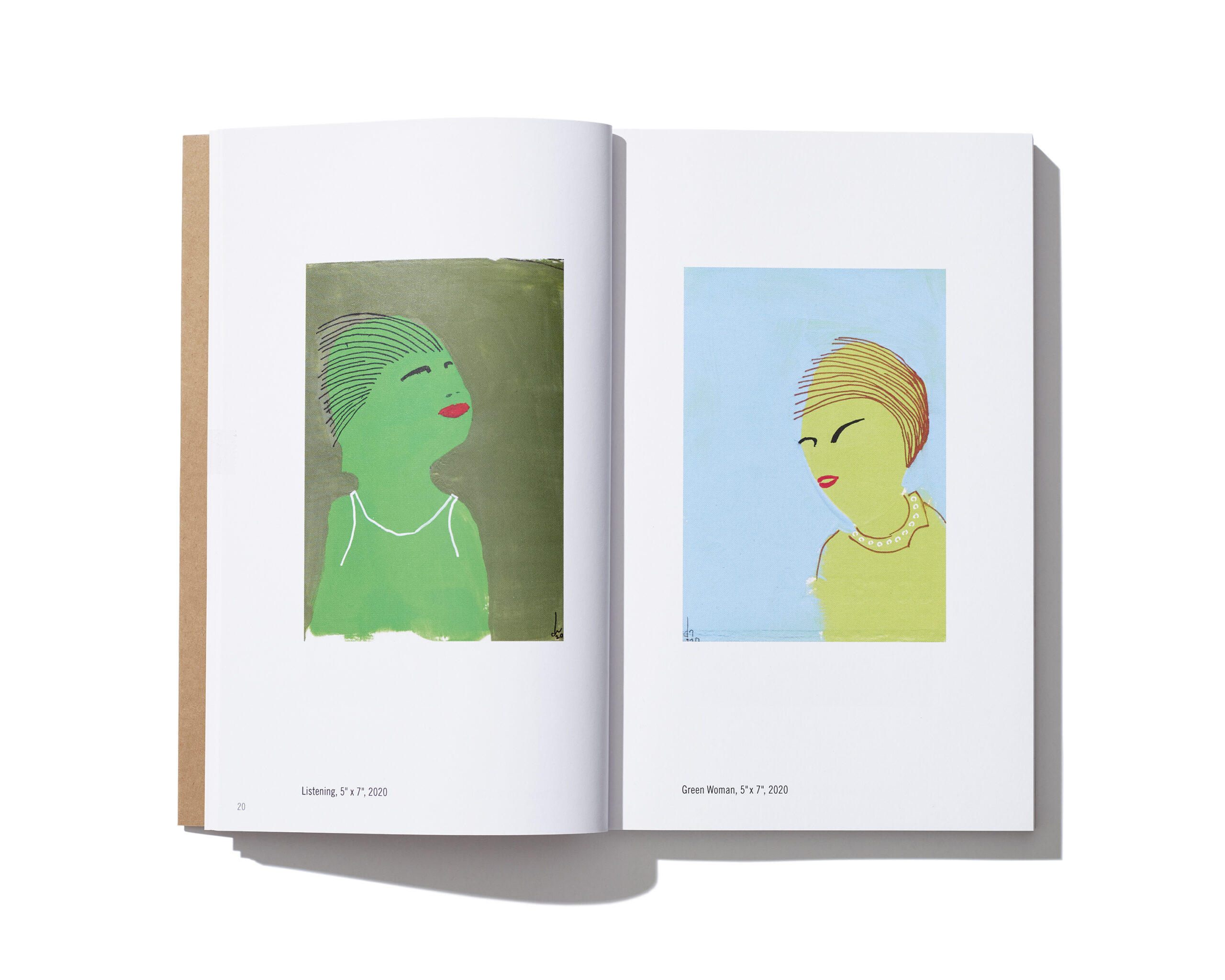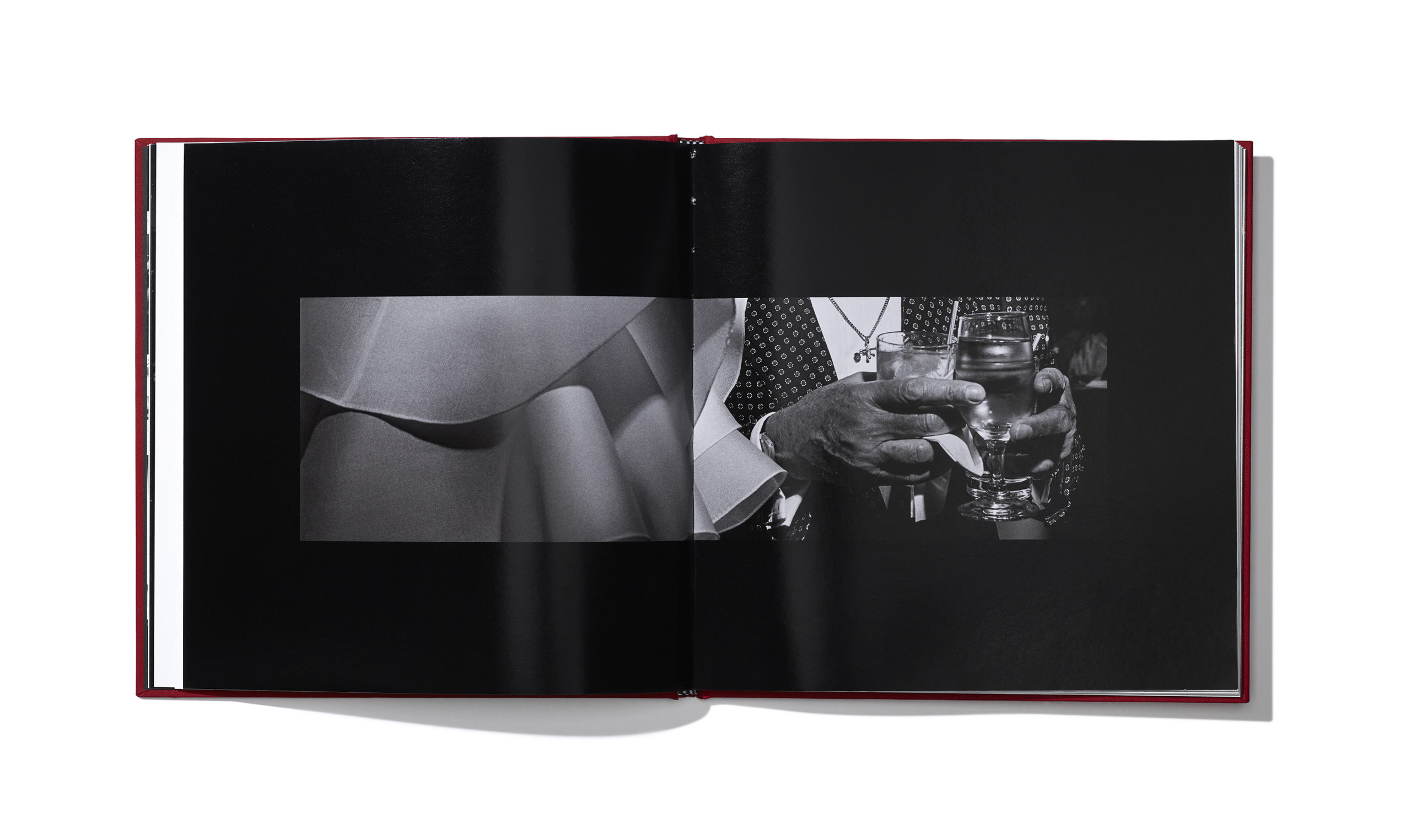 PARTY PICTURES
book design | client: The Print Center | 92 pages
Photographer William E. Williams produced an insightful series of photographs in the 1970-80's that captured Philadelphia social events and counter-culture gatherings. The original photos were produced as gelatin silver prints. Tritones were used for the plates section to replicate their richness. The oh-so-touchable cover substrate references the varied materials detailed in Williams' images and the tip-on cover photo is a miniature gem.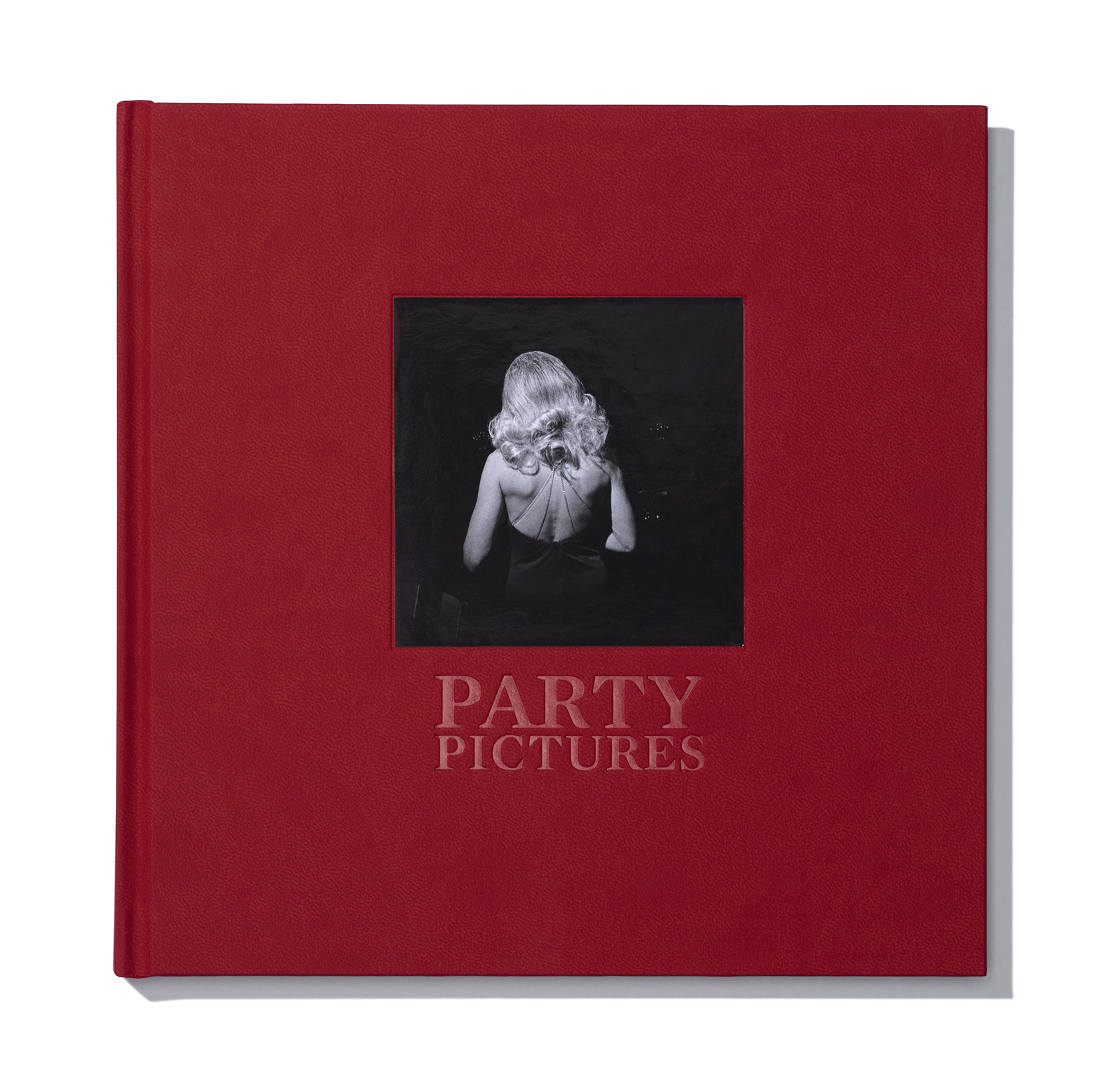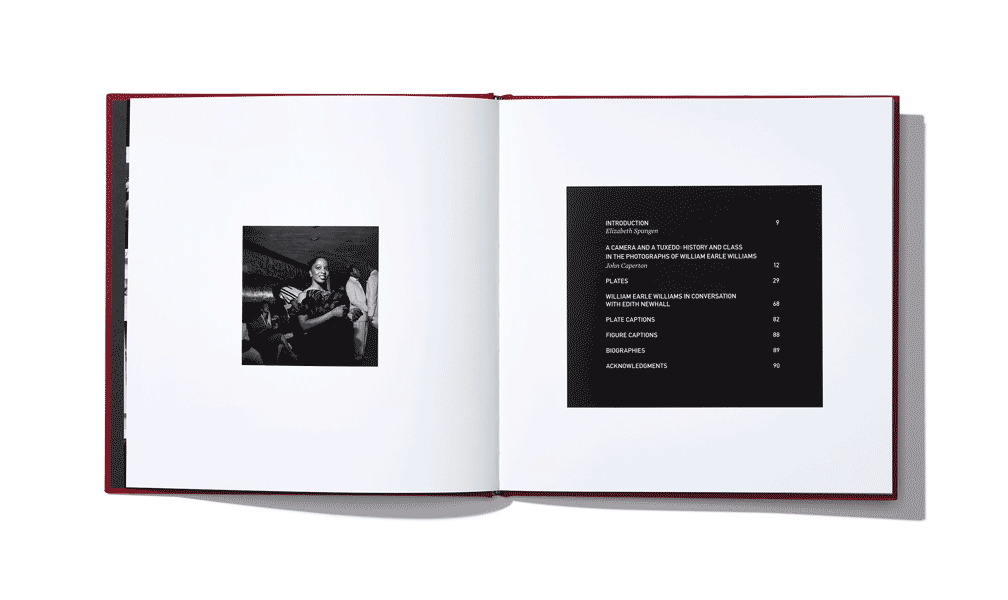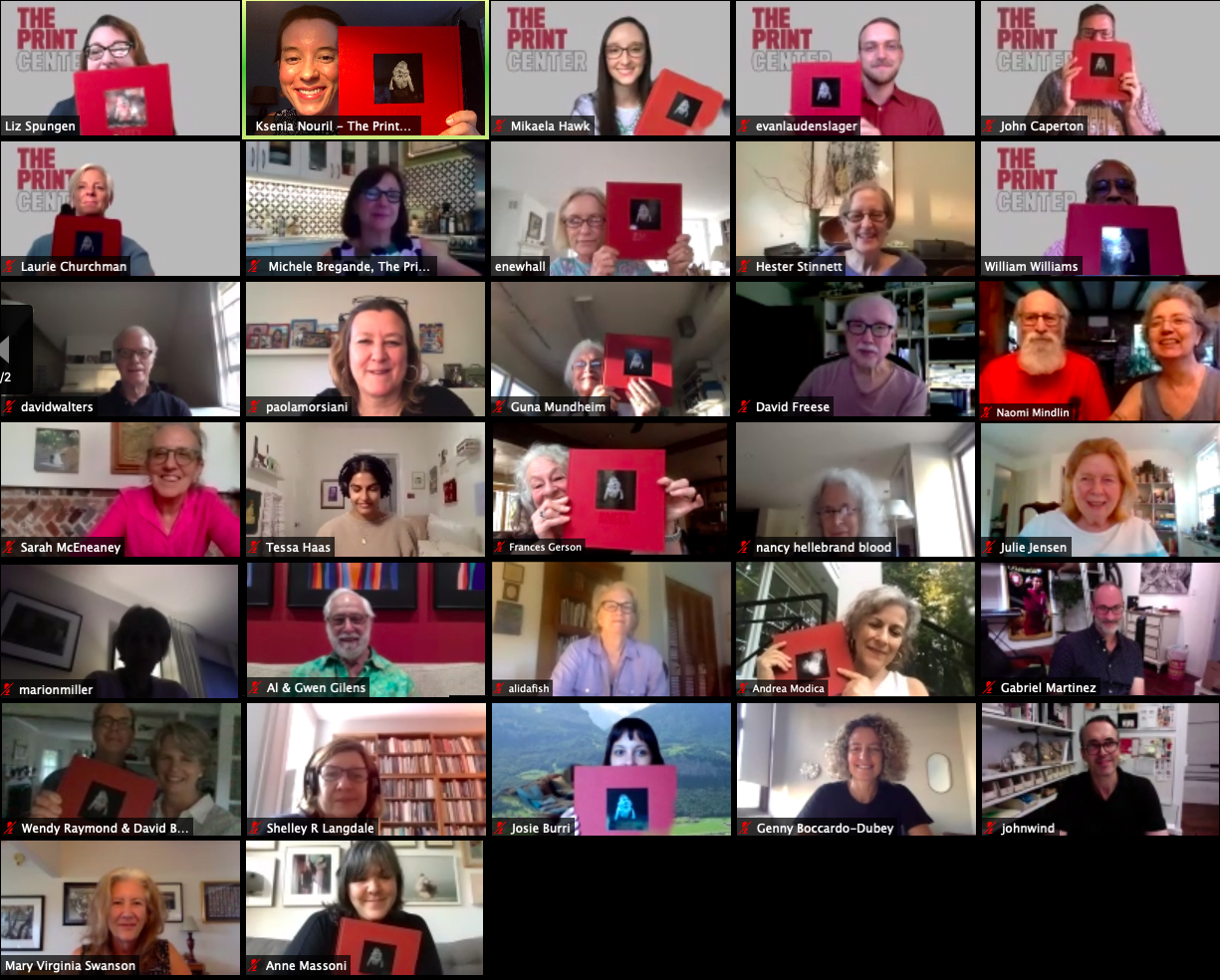 A recent fundraiser for The Print Center brought together all of the book collaborators for a panel discussion.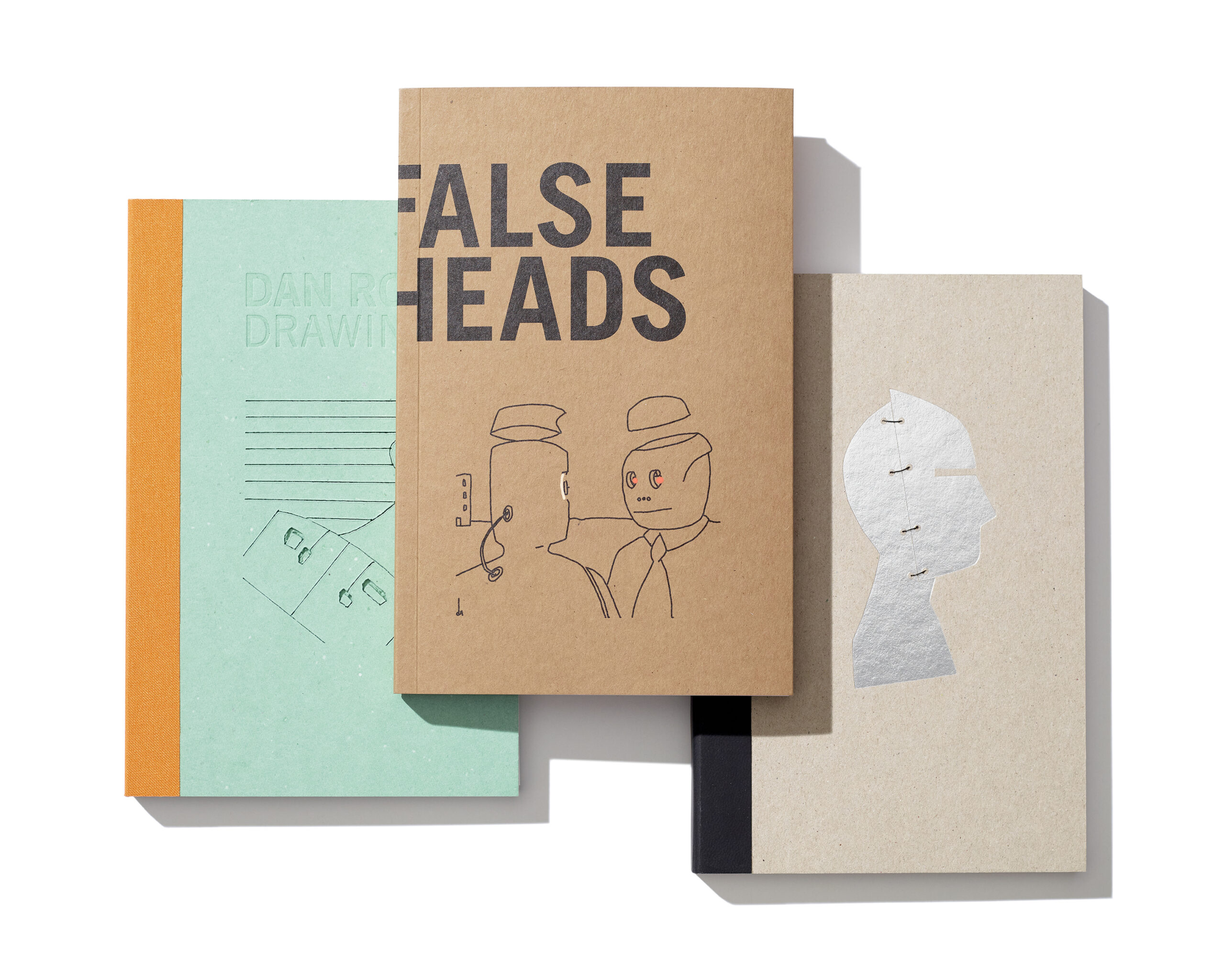 DAN ROSE DRAWINGS & FACES
book design | client: Pure Theory Publishing | 96 pages
This limited-edition book series showcases book artist Dan Rose's playful and poignant drawings. Drawings chronicles decades of Rose's cartoonish whimsy. Faces questions the line between human and robot. Each volume is a quirky book object that begs to be handled. Drawings and Faces have stiff cover board construction, smyth sewing, cloth binding and the specialized printing techniques of routering, metallic foil stamping and stapling.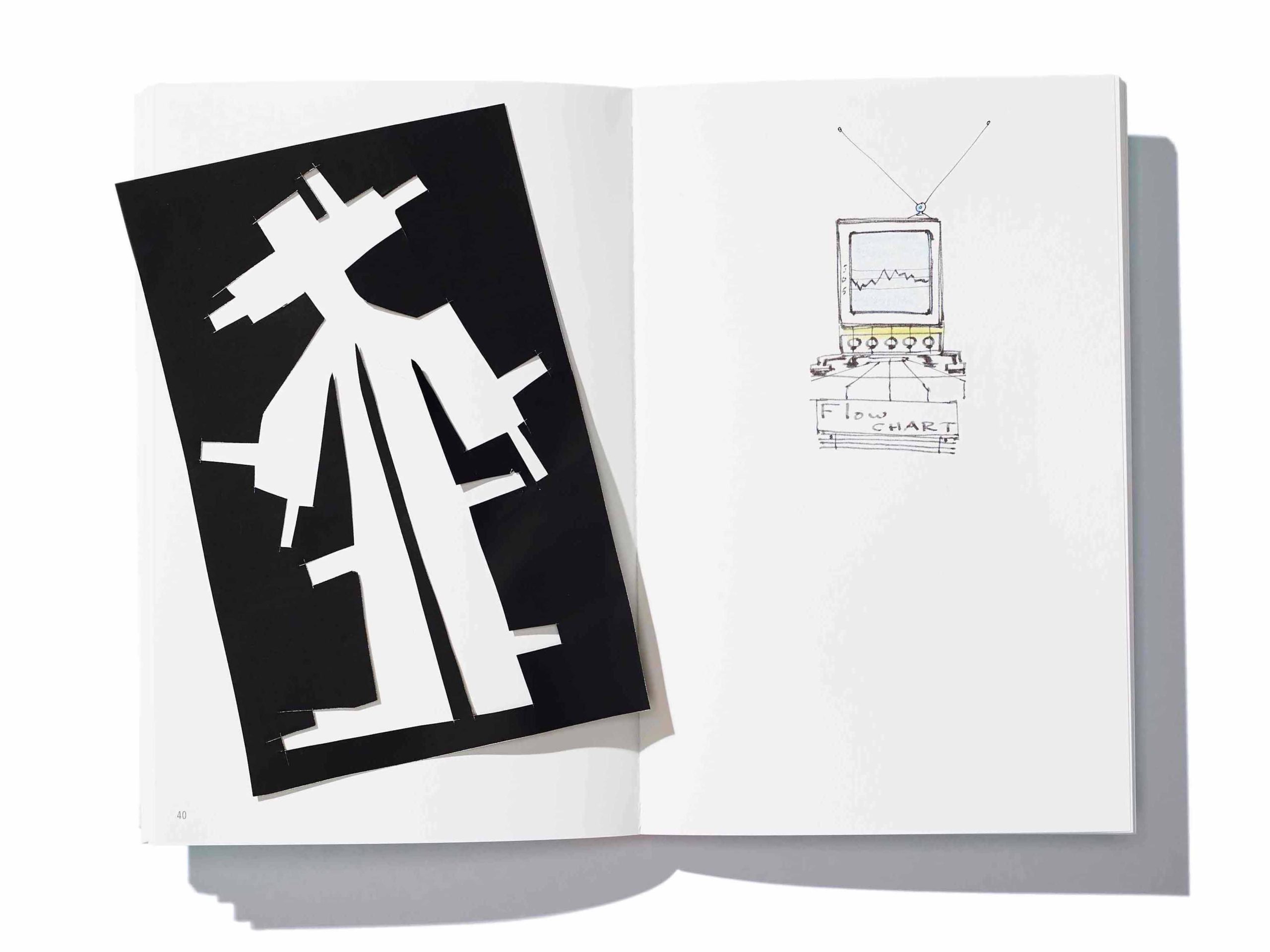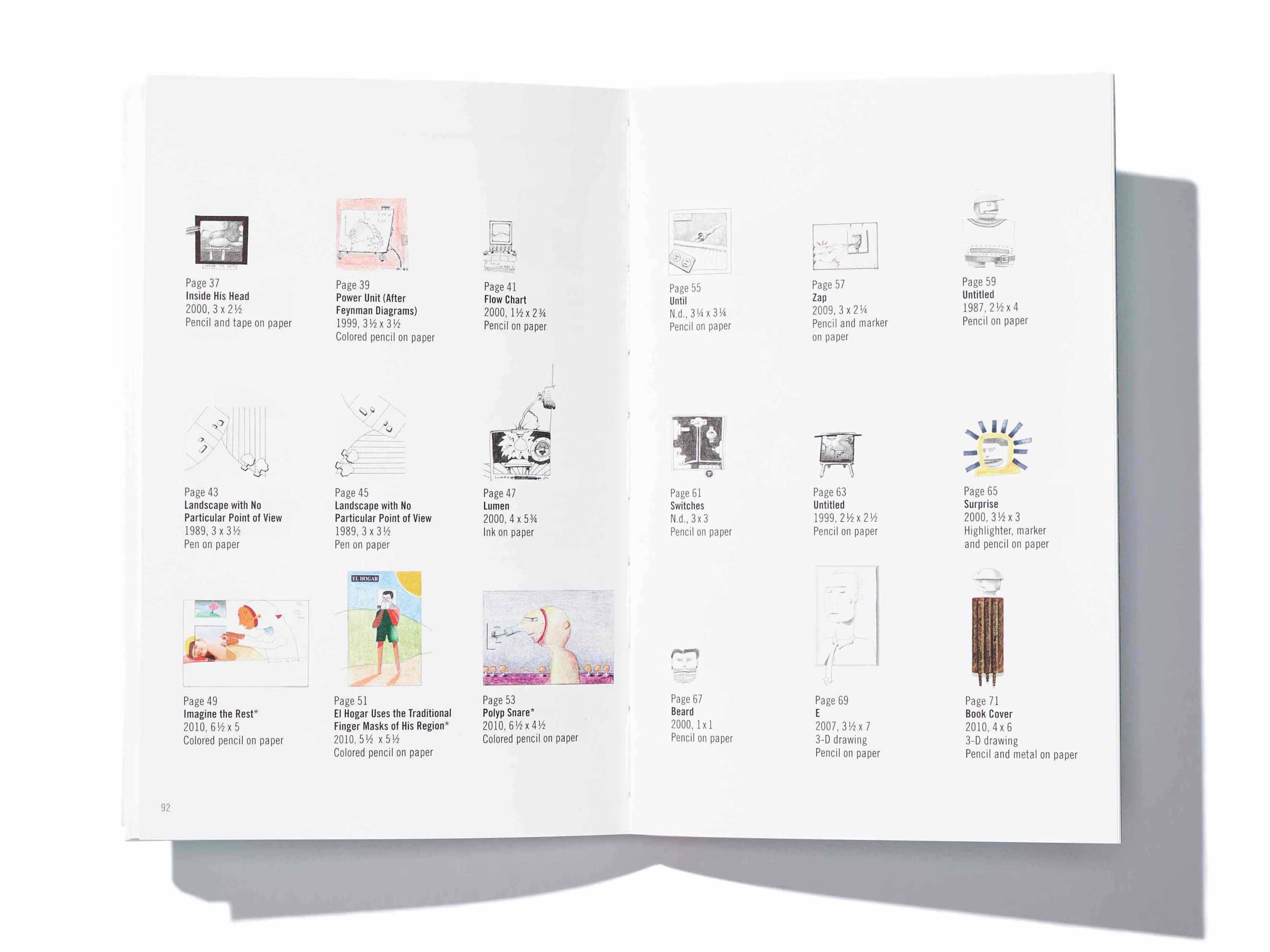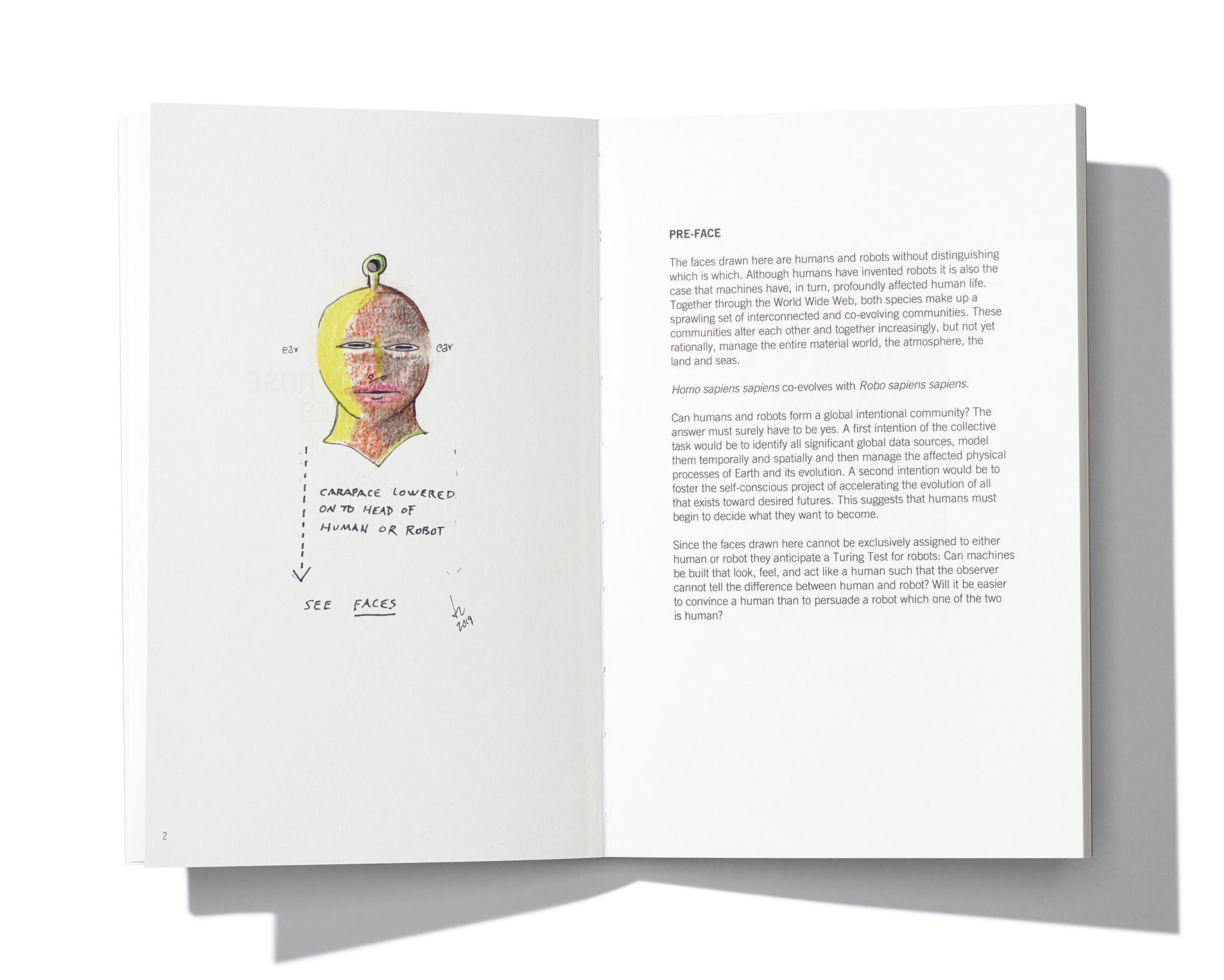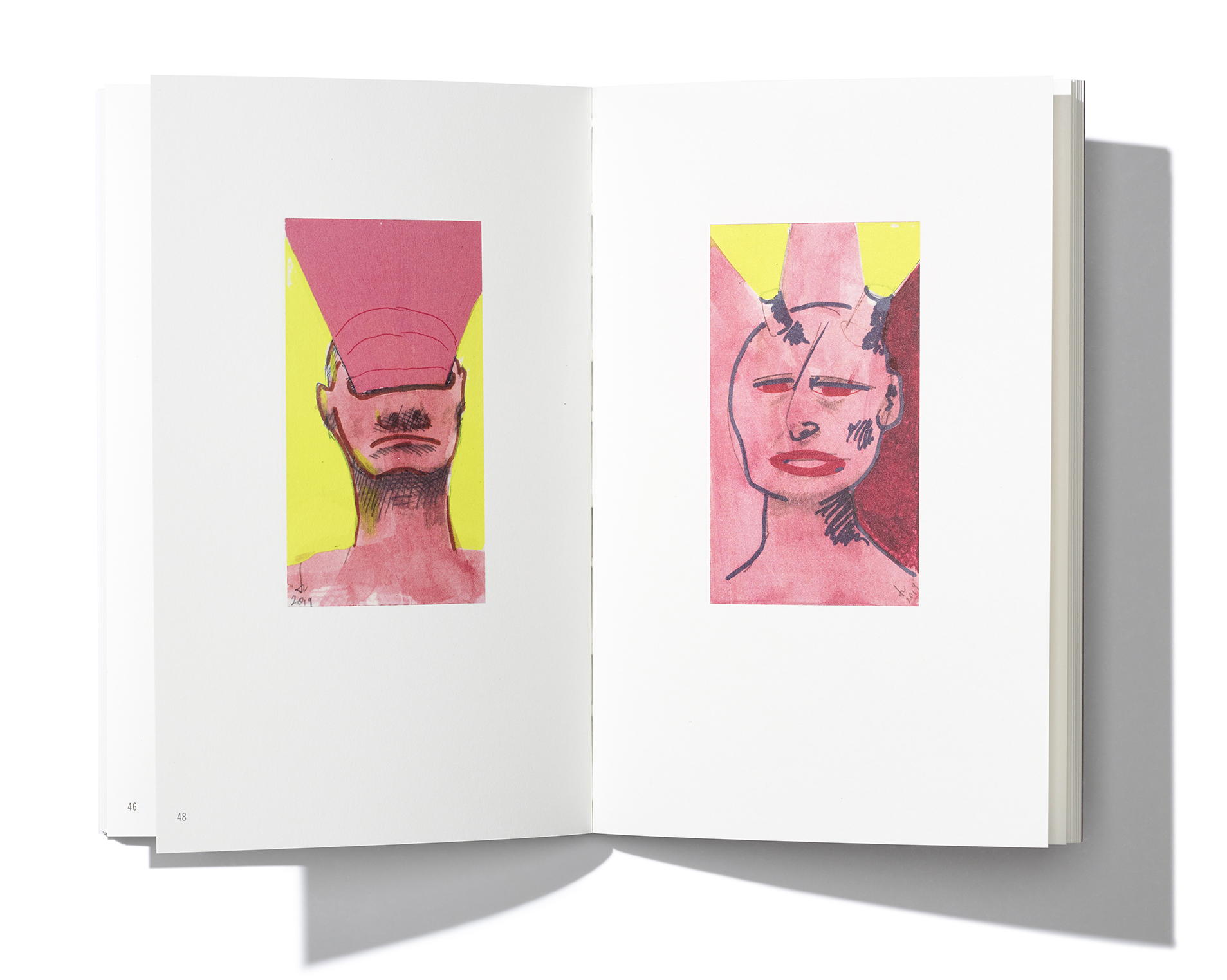 Pati Hill: Photocopier
book design | client: Arcadia University Art Gallery | 100 pages
This catalog accompanied an exhibition of Pati Hill's work from 1976-80. Hill's storied life is detailed in seven essays and 100 images of her photocopier art. This is the first comprehensive examination of her influence as a female artist.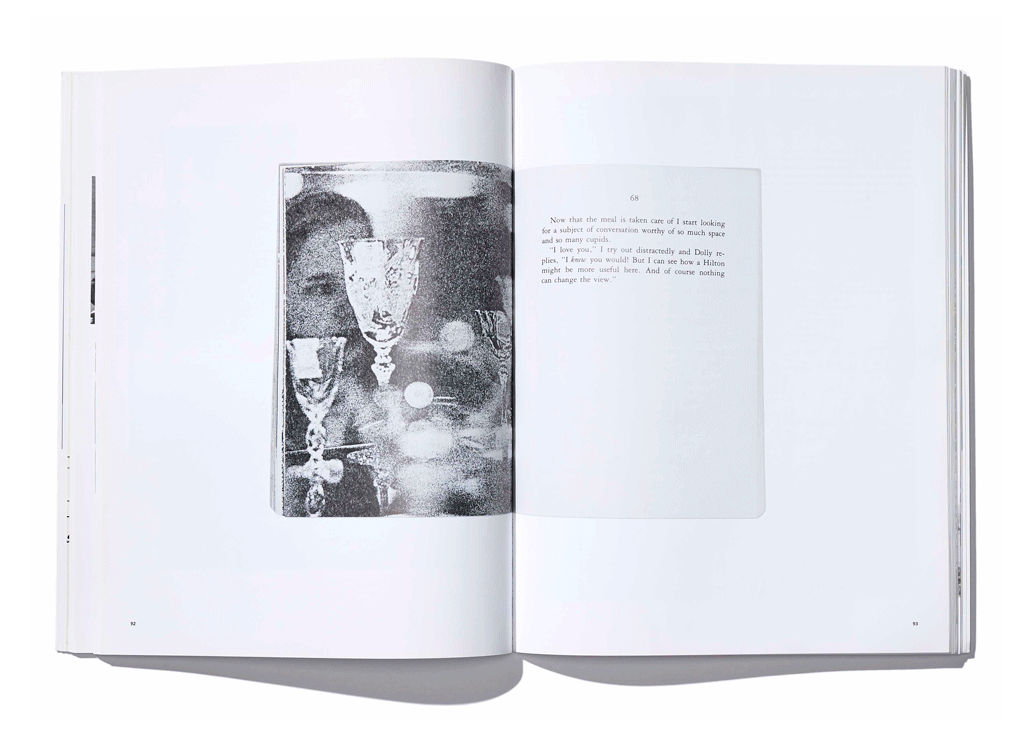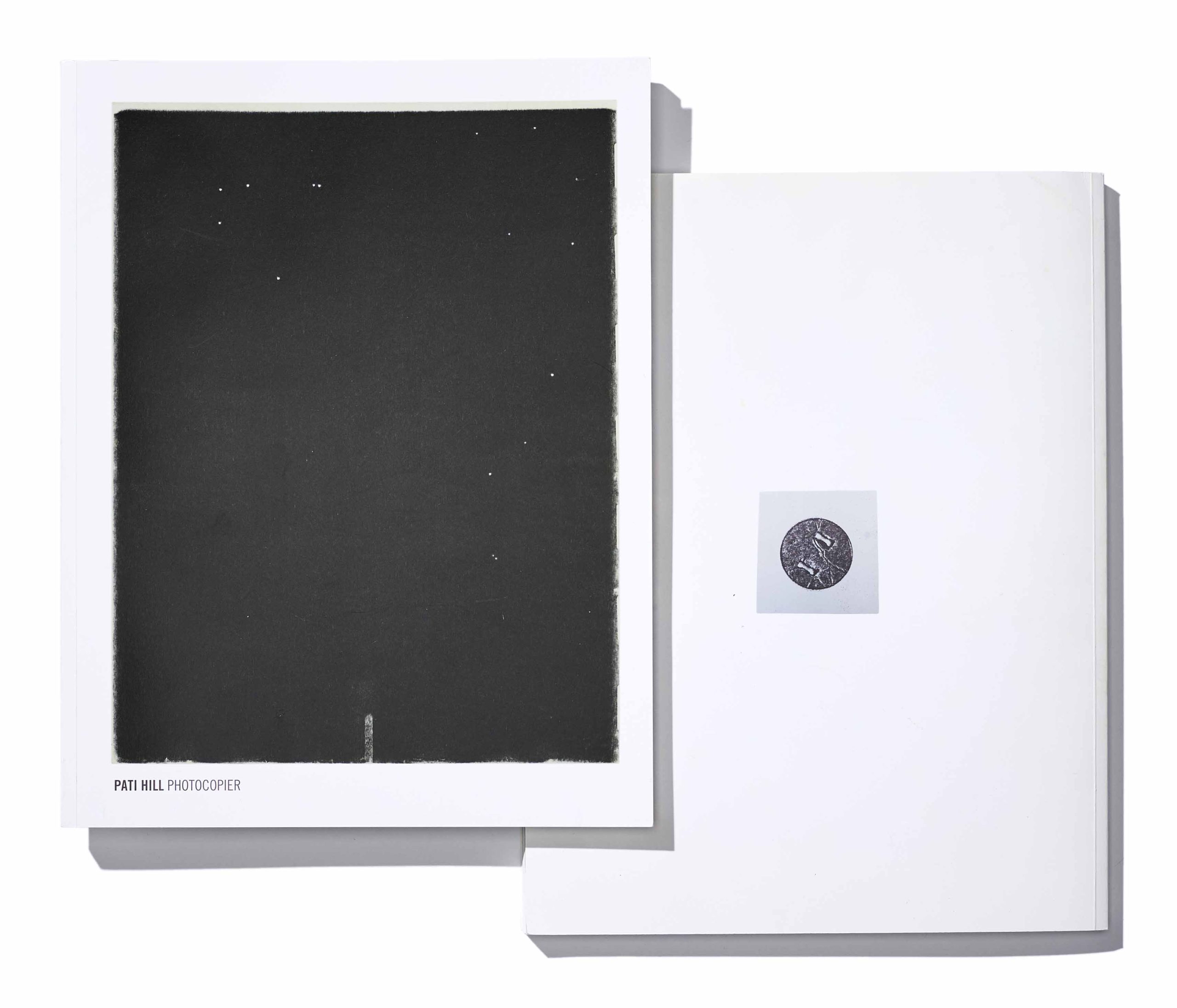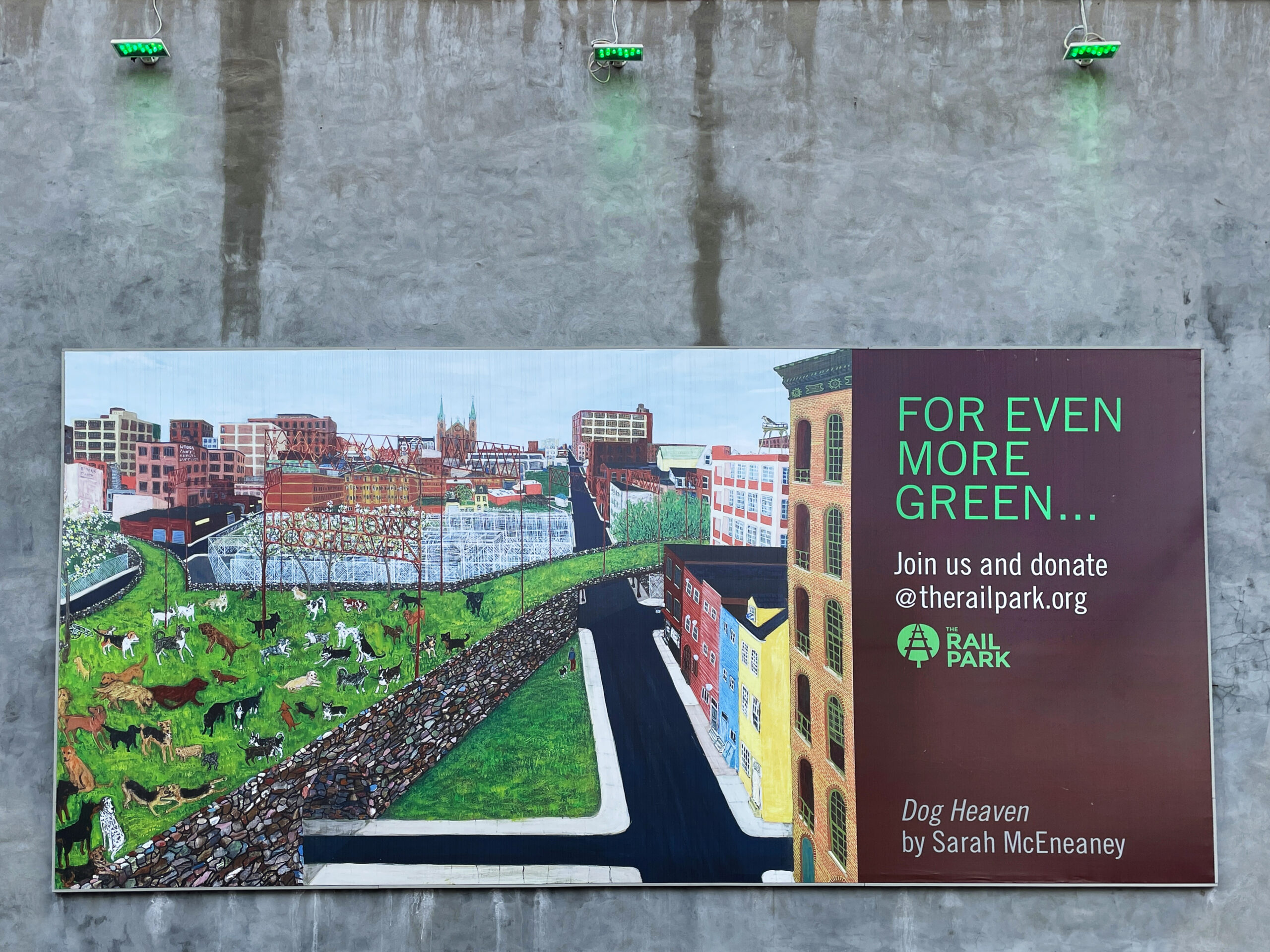 MORE GREEN
billboard | client: Liao Collection
Michelle Liao, John Struble and Sarah McEneaney are the founders of and tireless advocates for the Philadelphia Railpark. McEneaney donated her artwork and Liao Collection financed the billboard posting. Shelly Electric recently gave it a permanent home on the side of their building. Proud to be a part of our Callowhill community.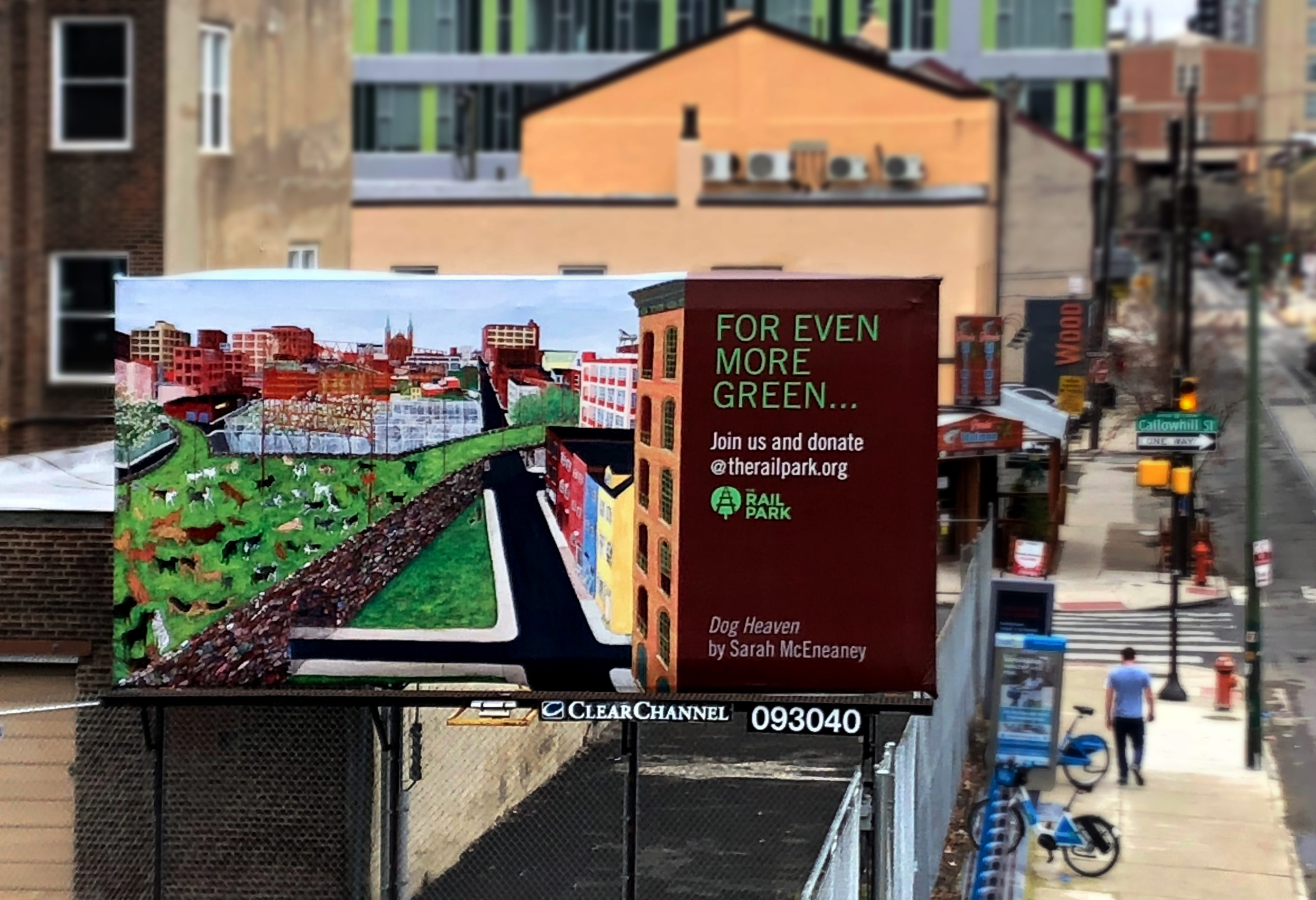 Activate Change
AIGA/Philadelphia Civic & Community Engagement
Our mission is to collaborate and engage with communities throughout Philadelphia bringing our expertise as designers to enhance success and aid in positive change. We used guerilla mud stenciling to kick off the committee. In our recent Book Drive, we collected over 800 design books that were delivered to the Philadelphia Public School System to inspire our next generation of designers.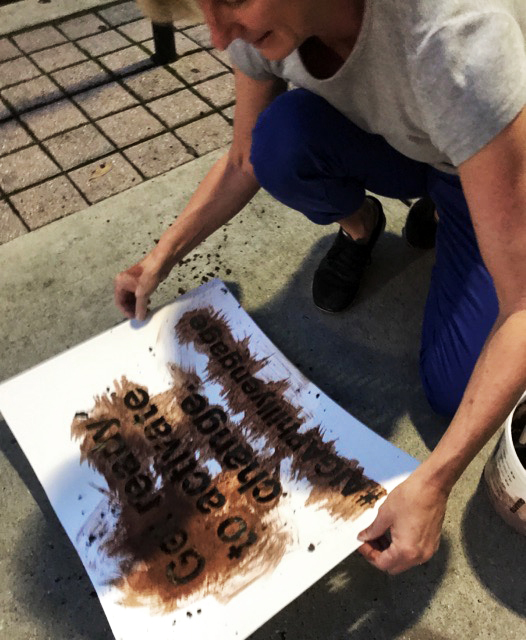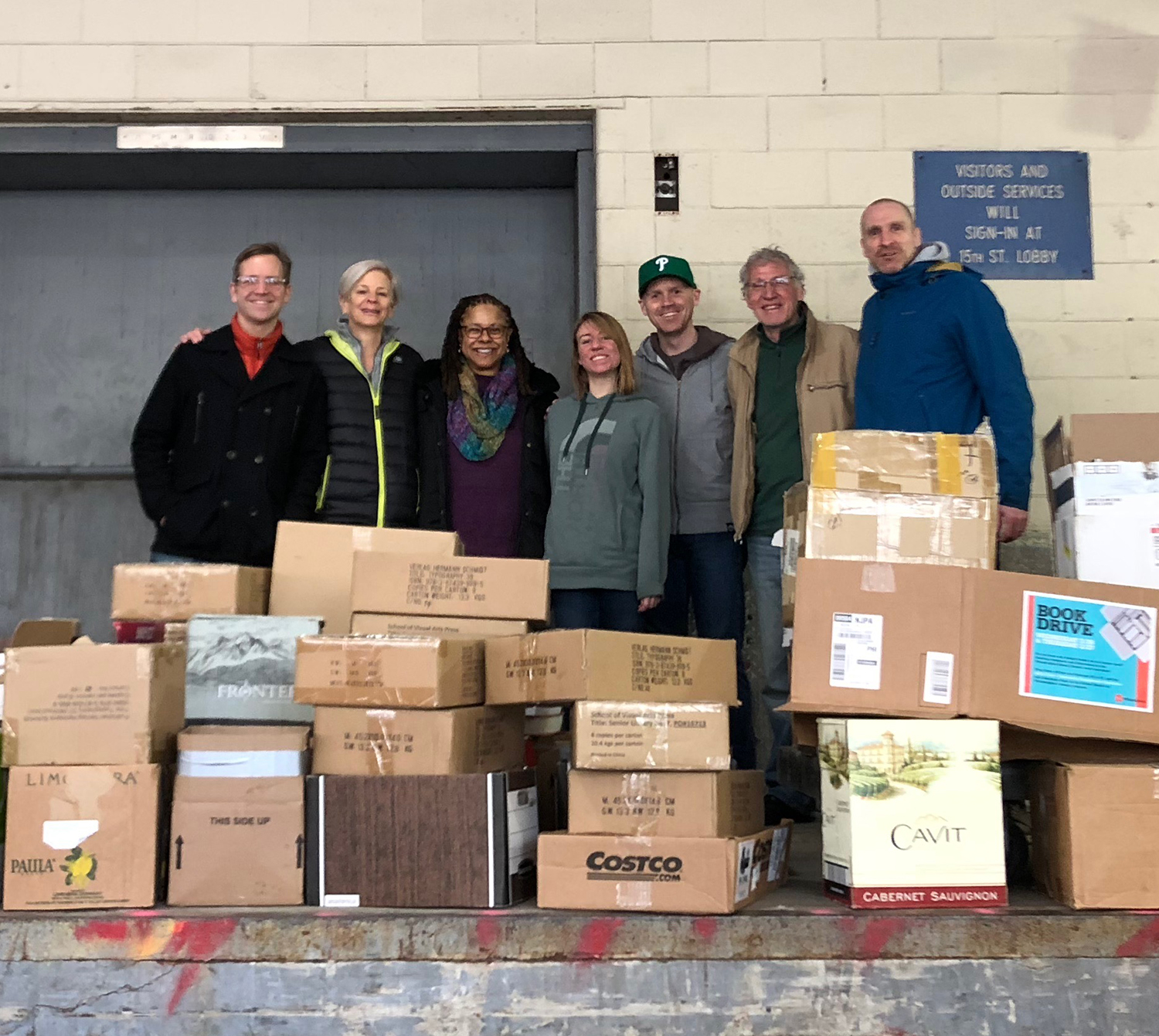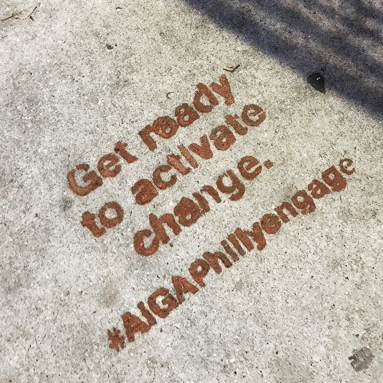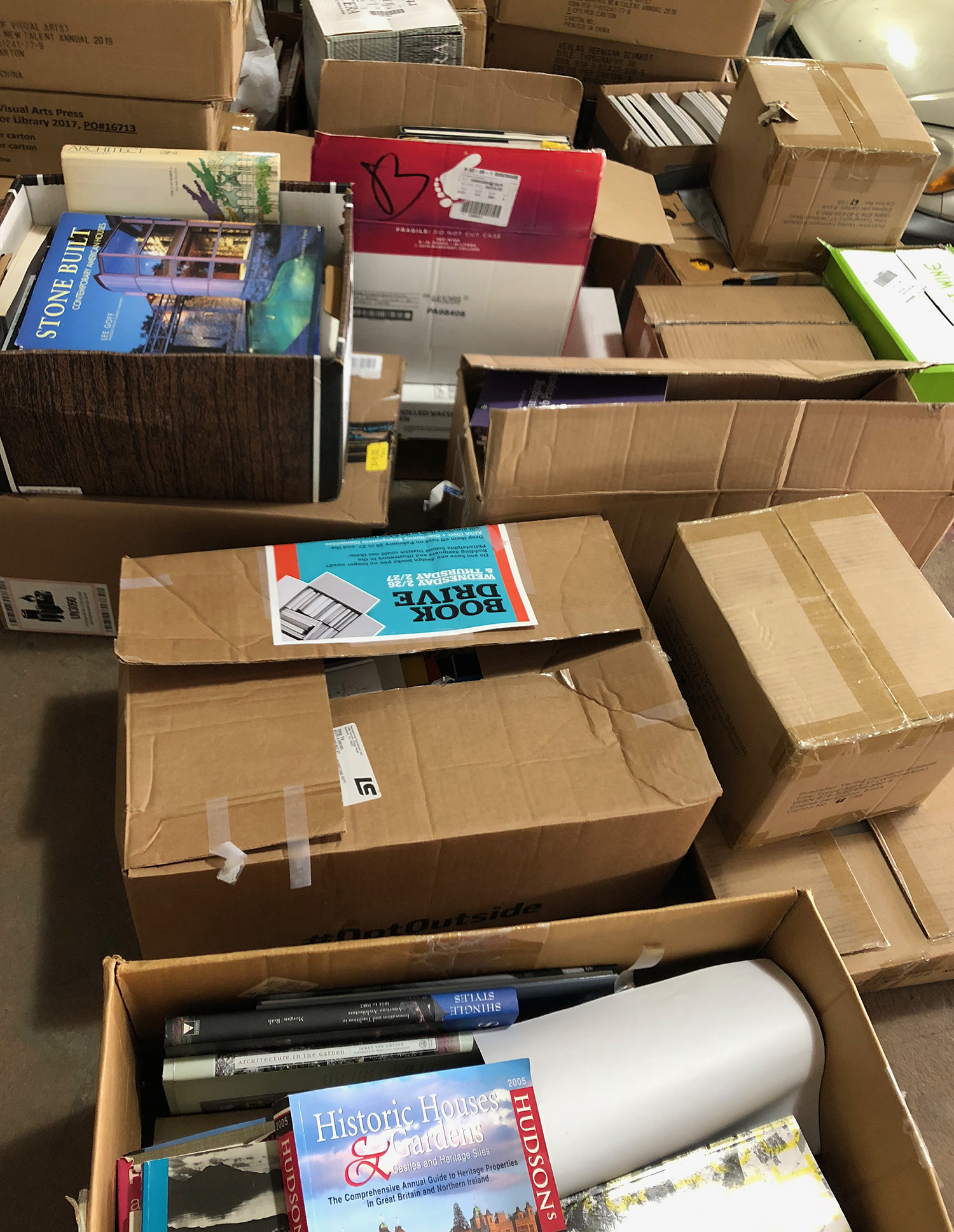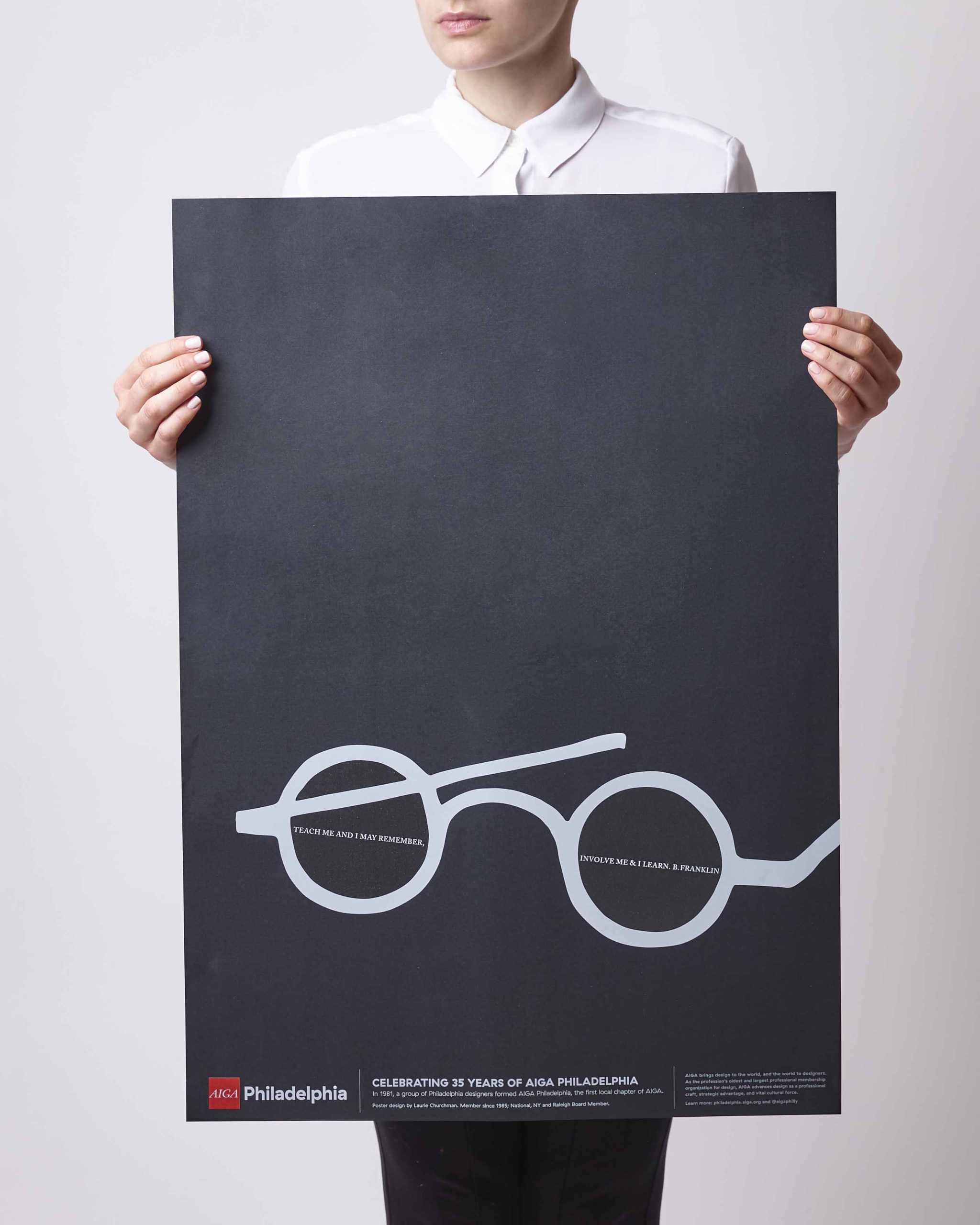 B. Franklin
poster design | client: AIGA Philadelphia
In celebration of AIGA/Philadelphia's 40th anniversary as a chapter, 40 designers were invited to create posters. The prompt was to both reference Philadelphia and comment on design writ large. My response was to channel one of my historical heroes, Benjamin Franklin, by highlighting his insightful saying with one of his sight-filled inventions.
The Art of Boat Names
book design | publisher: McGraw-Hill | 172 pages
Researching and writing this book was the ultimate joy and indulgence for me. In it are 400+ images of boat names, along with a naming history and explanations of early techniques. Interviews with highly talented sign painters add context and a few funny stories.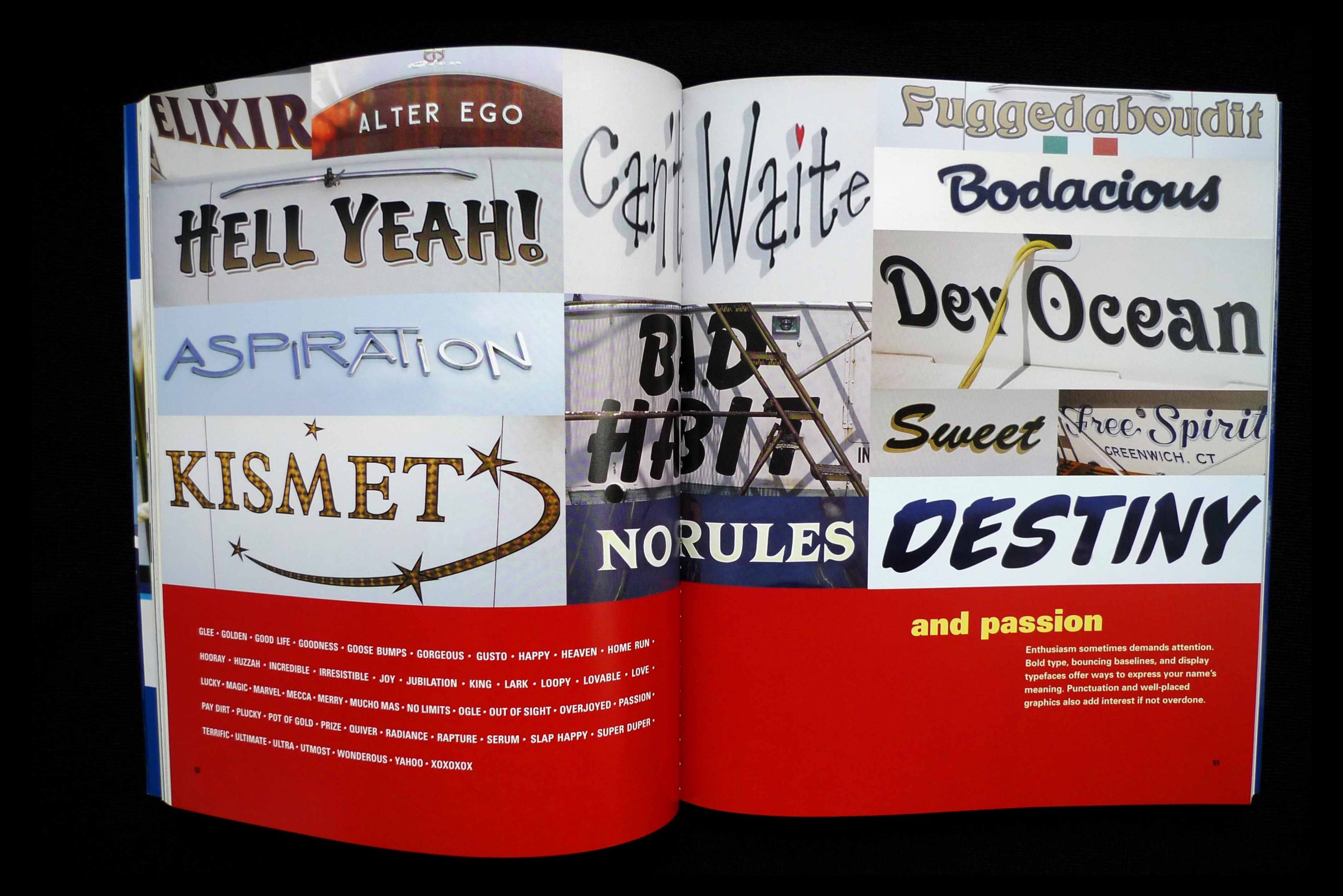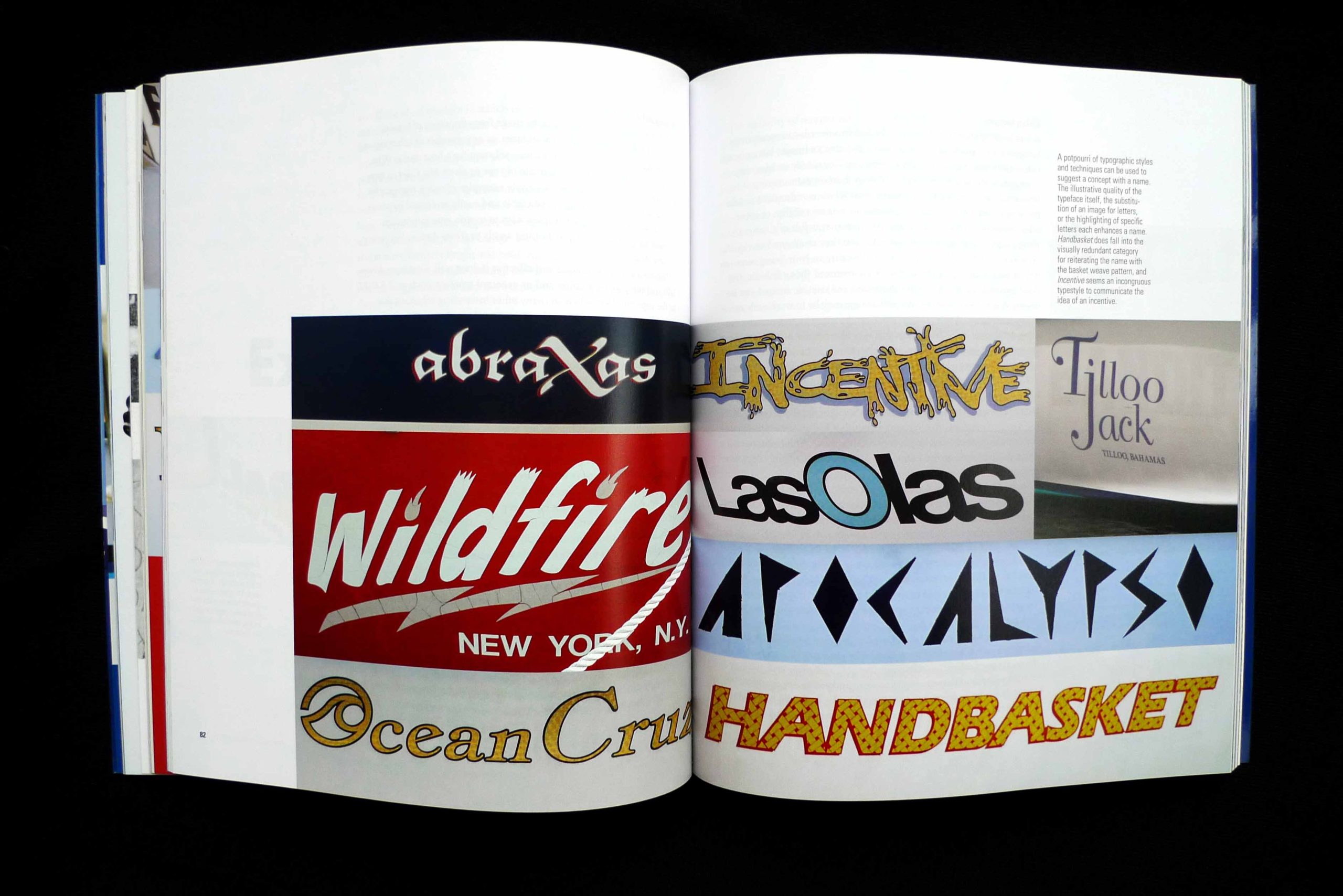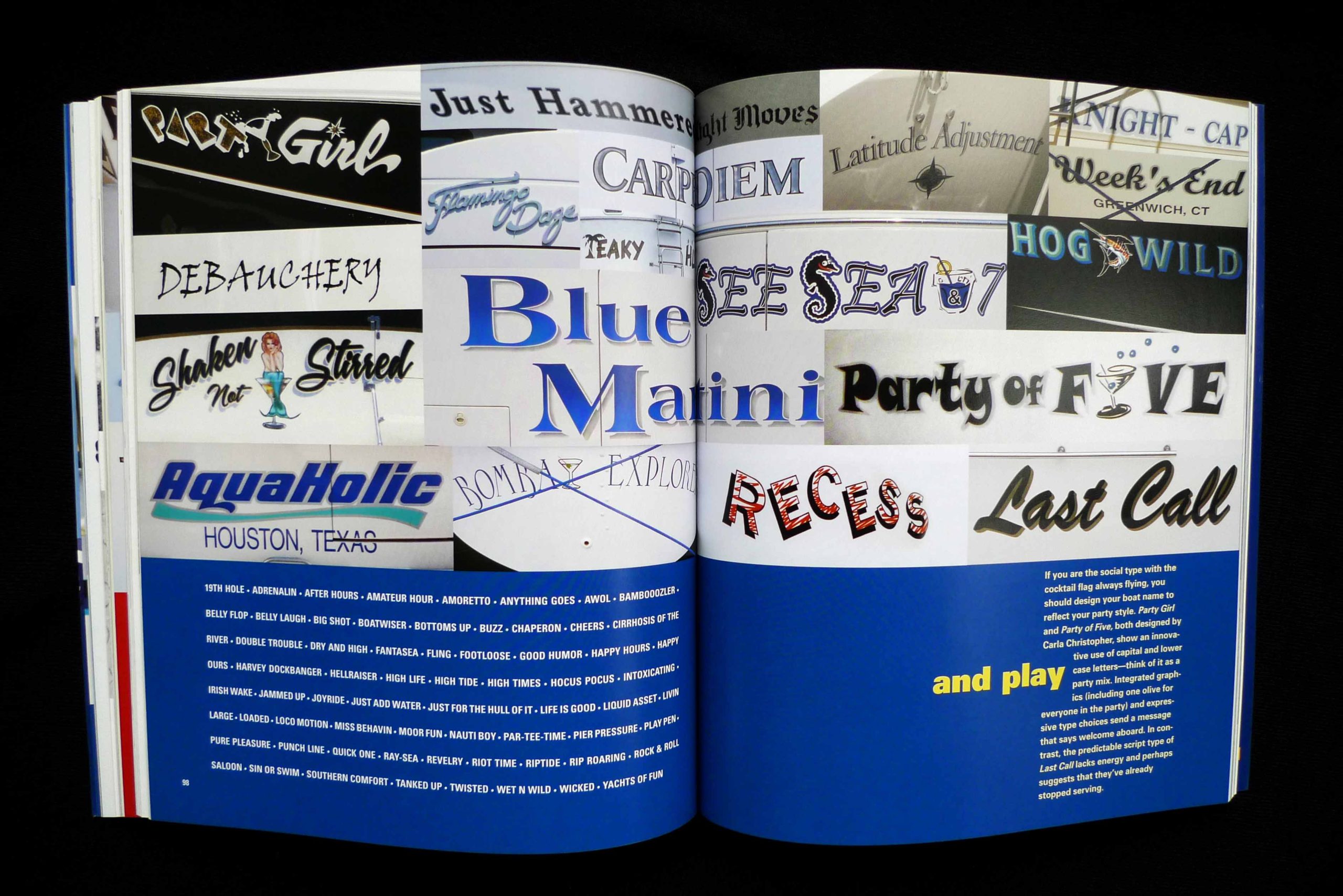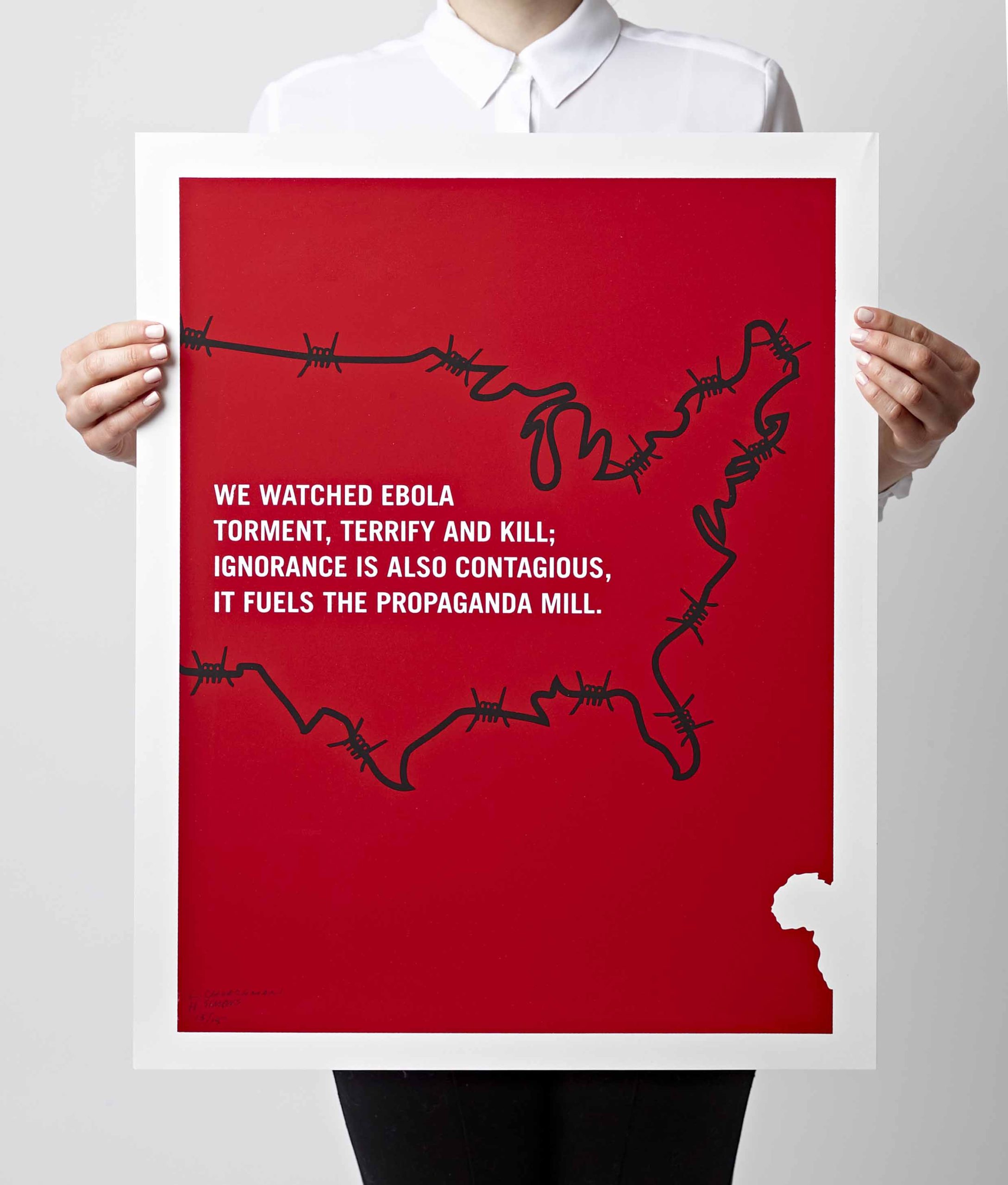 Propaganda Mill
poster design | co-authored with Harry Simons
A contribution to the Posters Against Ebola project. Proceeds of poster sales go to Doctors Without Borders. A full set of posters is in the collection of Poster House, NYC.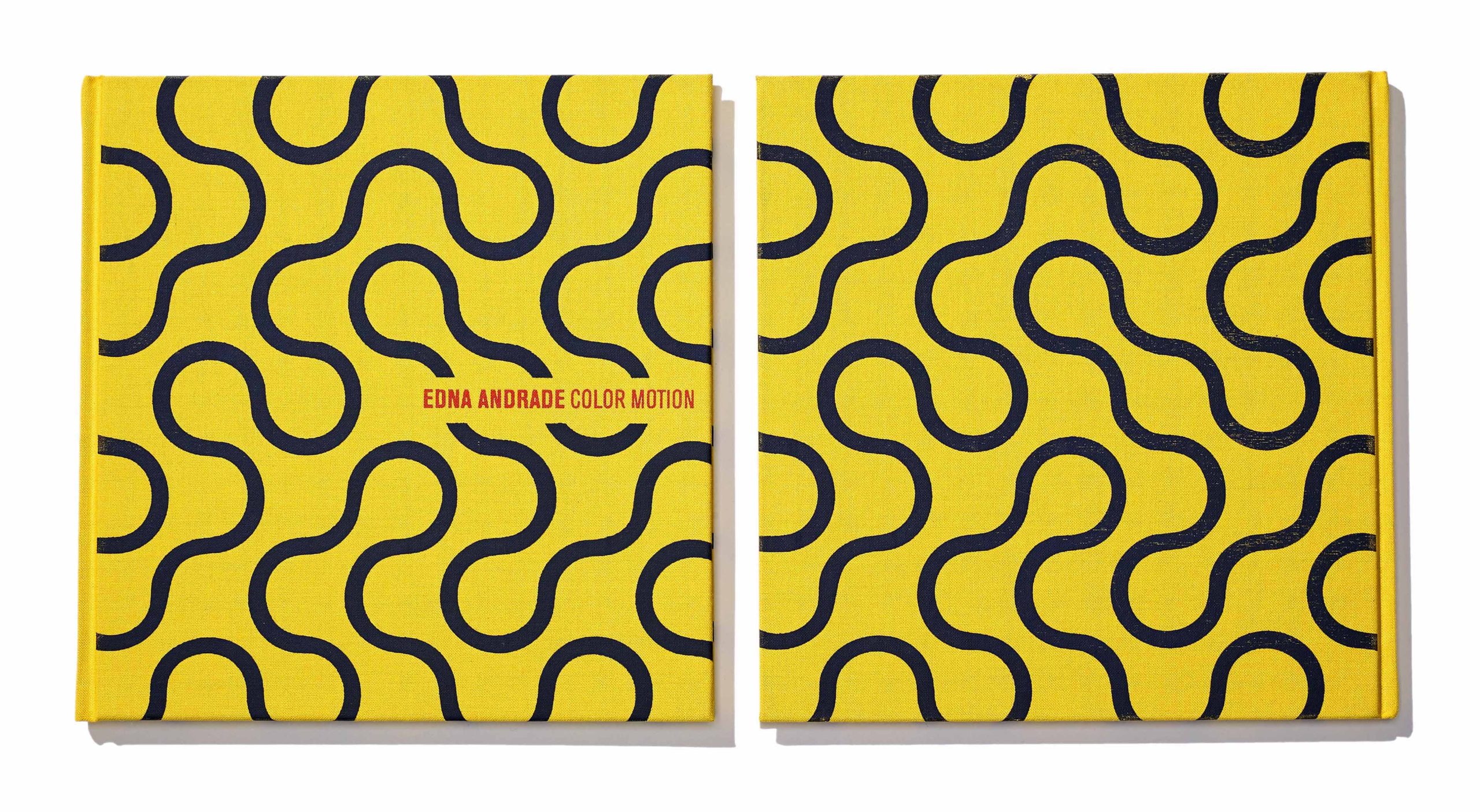 Edna Andrade: Color Motion
book design | client: The Print Center | 64 pages
Posthumously, Andrade is celebrated as one of the most influential pioneers of the Op Art movement. This volume includes unpublished work and aims to engage readers with greater context and depth. The cover is wrapped in cloth that has been stamped with a detail from one of her paintings.