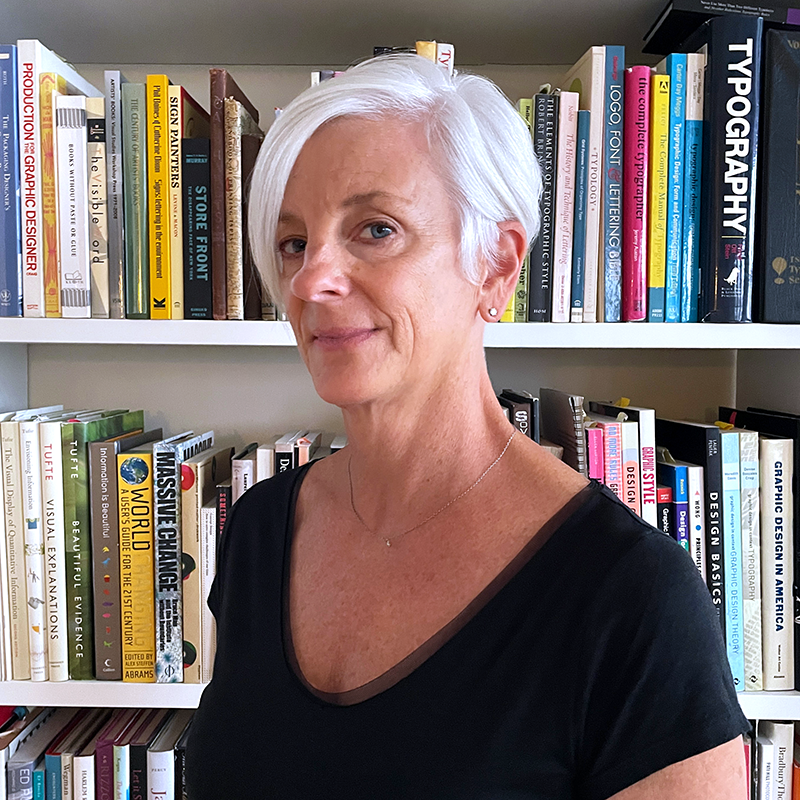 My passion for design runs deep. I bring a human-centered approach to community and civic challenges in Philadelphia, and, encourage students to value their roles as citizen designers. When not doing that, I can be found obsessing over typographic details of a book's design. Or, taking a long trek.
I have 30+ years of corporate and non-profit design experience recognized by AIGA, Communication Arts, Creativity, and How Magazine. I teach Design Thinking in Johns Hopkins Executive Education program, and Design Theory at Thomas Jefferson University. In 2009 I was named an AIGA Fellow. I have a BS from the University of Delaware, an MFA from Yale and completed AIGA/Harvard Business School Design Leaders program.
LAURIE CHURCHMAN
2022 Thomas Jefferson University Award for Adjunct Teaching
2022 Designer for NEA grant award—Centennial Compendium for The Print Center
2020 Adapted to life online. Quietly designed a book and branded a vineyard.
2019 Judge's Choice Award, Philadelphia Design Awards, AIGA/Philadelphia
2019 Dan Rose Drawings book exhibited as part of Print Matters, Eugeniusz Geppert Academy of Fine Art and Design, Wroclaw, Poland
2019 Work exhibited as part of Futurespective, Institute of Contemporary Art, Maine College of Art
2019 Speaker at Convivium as part of Futurespective, Institute of Contemporary Art, Maine College of Art
2019 Poster exhibited as part of We the Women, African American Museum Philadelphia